Tax season is here and every business should be planning accordingly. Our team has consolidated the important dates into a single place to help you begin tackling your tax filings and obligations. Missed (or misinterpreted) deadlines can incur costly extensions and penalties. Bookmark this page so that you're aware of 2020's tax deadlines throughout the year!
PRO TIP: It's common to misinterpret what filing an extension means… Filing an extension is extending the time you have to file your tax return; it's not extending the due day to pay your taxes!
For more tips and deadlines, see our chart below. However, we always recommend speaking with a tax professional to be sure you are in compliance and avoid hefty penalties and fines.
Need a tax professional? Be sure to reach out to Bookkeeper360 to speak with our tax experts today!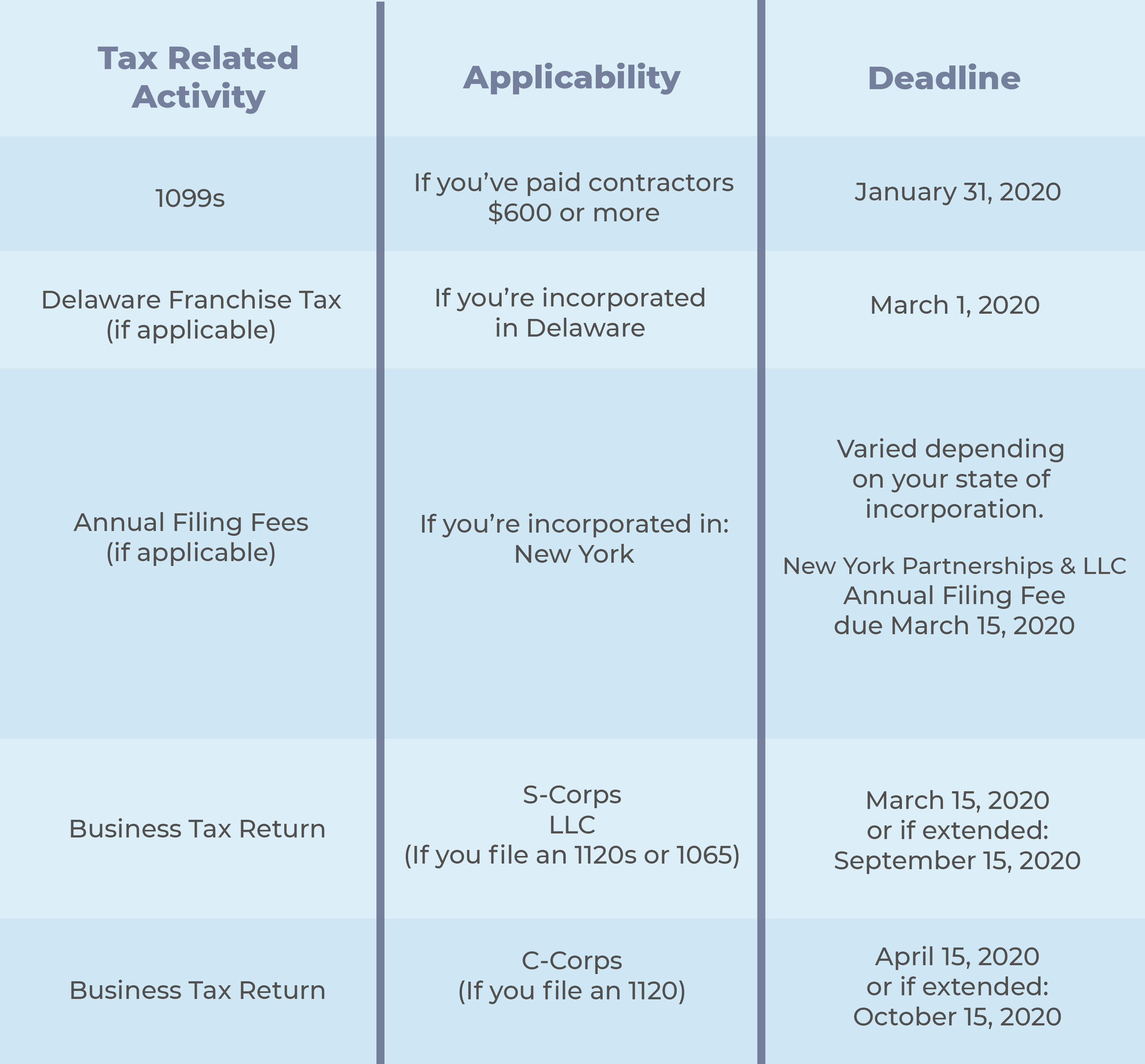 UPDATE: Tax return deadlines have been extended to July 15th for individuals and c-corporations. This includes all states except Alaska, Florida, Mississippi, Nevada, New Hampshire, Washington, and Wyoming.
Need an extension? We can help with that. Contact us now.